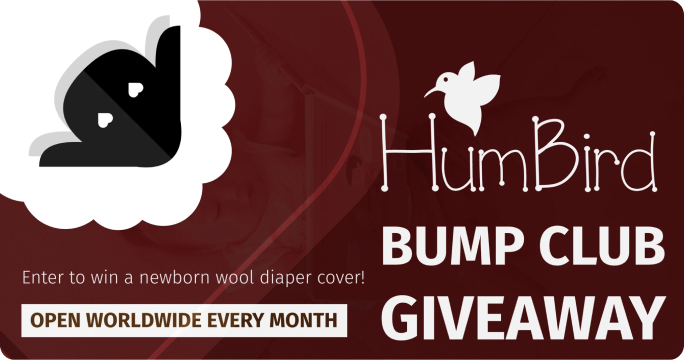 HumBird Bump Club
We are currently re-doing our entry to prizes and will re-open the giveaway sometime in october. Stay tuned!!!
HumBird offers handmade wool cloth diaper covers, fitted cloth diapers, wool longies, wool shorties, and everything you need to cloth diaper your baby with natural fibers from newborn through potty training!

HumBird Wool Cloth Diapers Bump Club is a great way for baby to get his or her first fluff!

Every other month one lucky expectant bump club member will win a newborn HumBird cloth diaper item. This giveaway is open worldwide to expecting parents, and is easy to enter! Simply use the giveaway widget below.

You don't have to be due this month, just expecting. Adoptive parents included. Item includes shipping, but without tracking. If winner wishes to have the item tracked, please notify HumBird and it can be added for a small fee.

If you are selected, you give permission to have your name announced on this form and on social media.