Merino Jersey: Adult Relaxed Fit Joggers
The HumBird Merino Jersey Collection: Made for EveryBody, EveryDay. A clothing line that balances sustainable fabrics with comfort and aesthetics.

HumBird trousers are made with the finest attention to detail. Reinforced inner leg and crotch seams, custom fit waistband with elastic, and customizations to fit your body. Please note the no-elastic waistbands are, as of Dec 1, made smaller than previously.
Turn around time for custom interlock is 2-4 weeks. This means it will ship, at the latest, 4 weeks from purchase date.
Due to the nature of the fabric, TENS fabric joggers have standard serged seams without extra reinforcement.
 👉 Always review size charts to ensure fit! Remember, every brand fits differently. Don't assume a certain type of fit based on a style name you recognize from a different brand.
👉 NOTE: Please be aware that these are not tailor made pants made to fit your exact body. This is a pattern and not all patterns fit all bodies. Please check measurements.  
Also note that different colours react differently to the wool. This means that some will be "softer" and some will have differences in "stretch". This is normal and not a flaw. This means that different colours may fit slightly different than other colours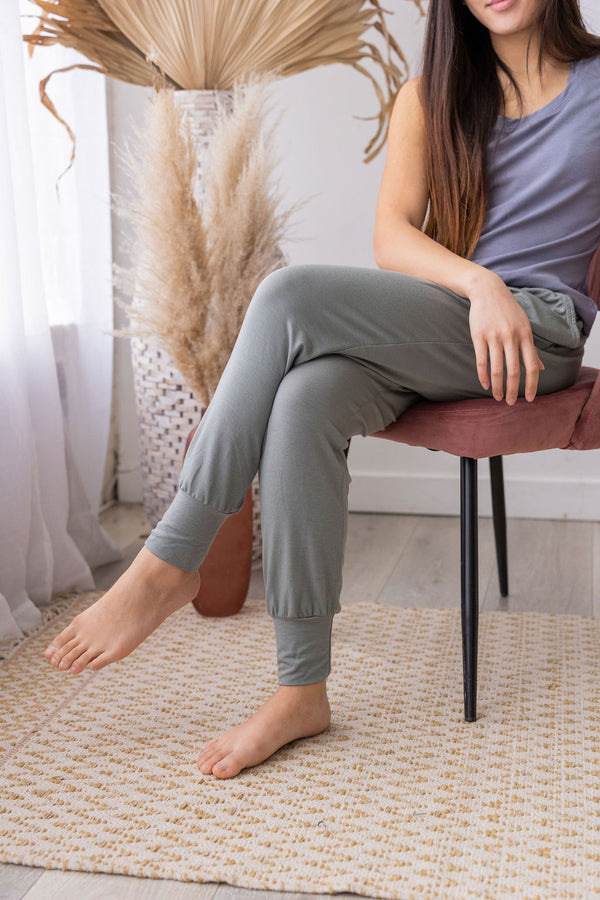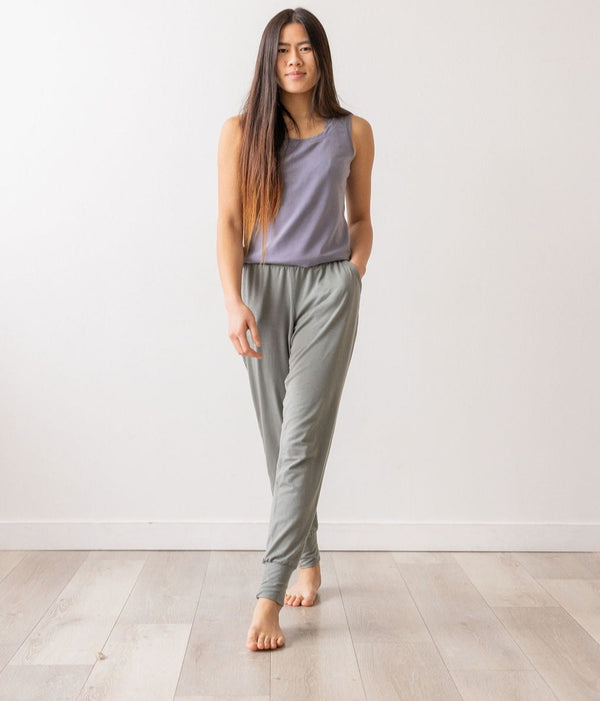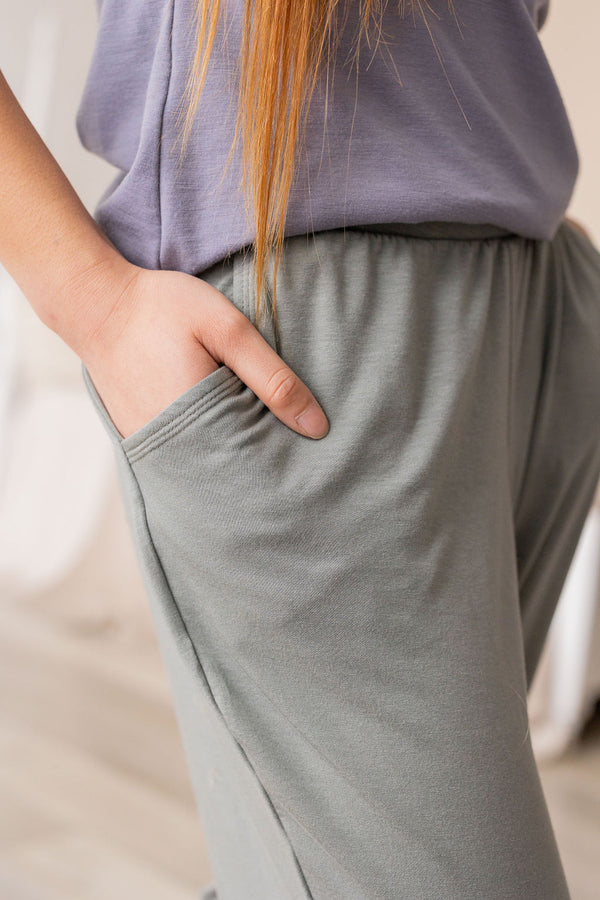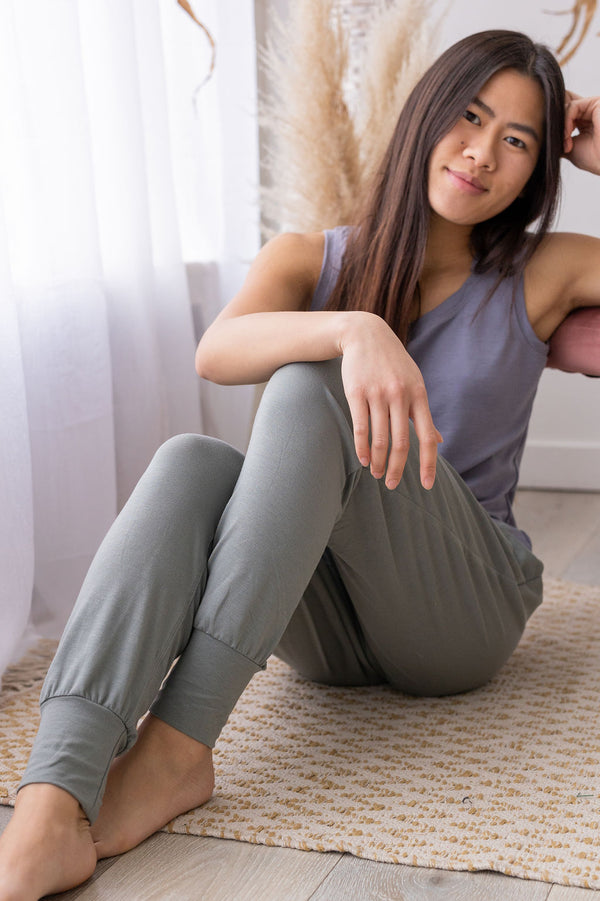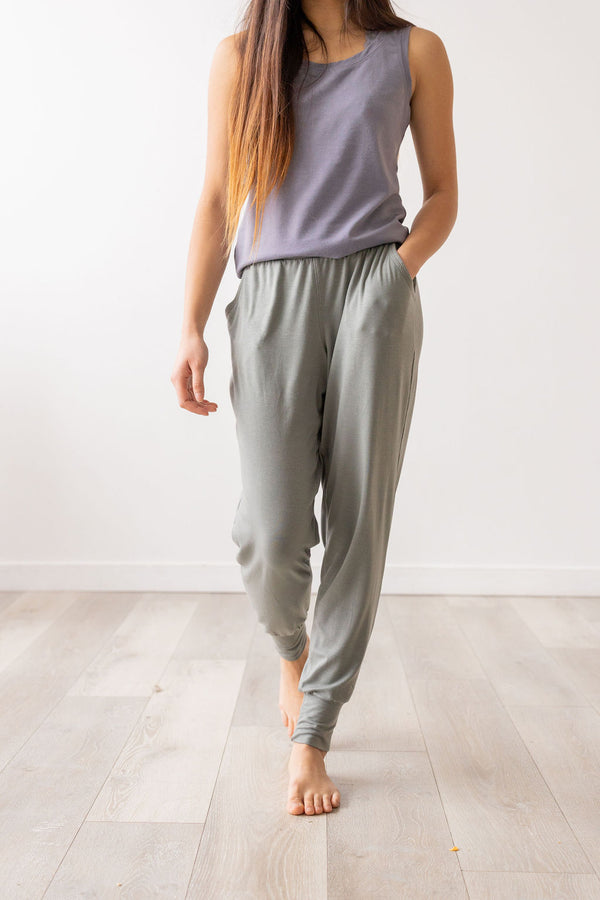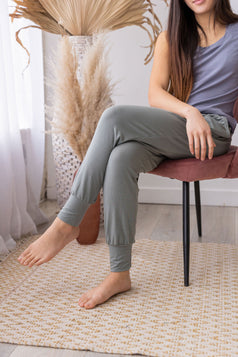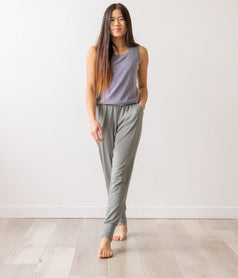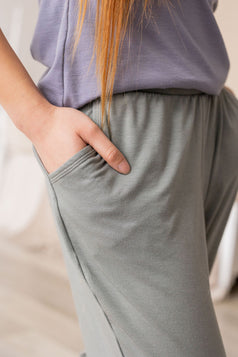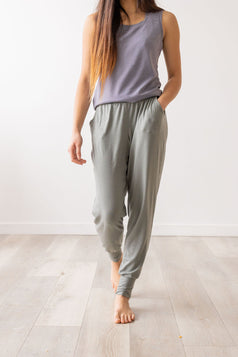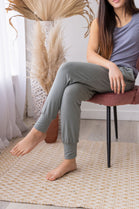 Merino Jersey: Adult Relaxed Fit Joggers
The HumBird Merino Jersey Collection: Made for EveryBody, EveryDay. A clothing...
How to Order-Please read carefully to avoid ordering the wrong size.
STEP 1: Measure yourself
Take the following measurements:
High Hip at the hip bones
Hip (at the widest part)
Thigh Girth
Calf Girth
Inseam - please note that your inseam given is not the inseam the joggers are cut at. For the right fit the joggers will have a longer inseam than you specify. Please read down on how to measure your inseam.
Tape measure should NOT indent into your body. Tape measure should be firm against the skin without causing marks.
If you are between sizes, I recommend sizing down.


STEP 2: Select Pant Size
Check size chart and pick the overall pant size that best suit your measurements.
STEP 3: Select Inseam
Inseam is measured from crotch to BOTTOM of your ankle bone. Please make sure you measure and do not just go off of what you buy in jeans. Make sure to measure to just below your ankle bone.


STEP 4: Pockets
Pockets are included and the lining is merino jersey.


STEP 4: Custom Waistband
Waistband for relaxed joggers is measured at the high hip (hip bones). This is not the measurement used to pick your size (which is natural waist). The waistband is wool with an elastic band inside.
Handmade to order
From start to finish your order is handmade with the utmost care.
Small Business Model
HumBird is committed to a sustainable business model that focuses on responsibility to the future.
Fabrics Locally Created
EU Fabrics, Earth first, Animal first, Responsibly made
Community Driven
Interacting with our customers is the highlight of our day! Join our Facebook group.