Custom Interlock: Adult Darted Fly Leggings
The HumBird Merino Interlock Collection: Made for EveryBody, EveryDay. A clothing line that balances sustainable fabrics with comfort and aesthetics.

Please click on the size and fit guide tab and read through how to measure to be sure to get the best fit for your leggings. 
Turn around time for custom interlock is 2-4 weeks. This means it will ship, at the latest, 4 weeks from purchase date.
HumBird adult darted fly leggings are made with the finest attention to detail. The waistband is custom made to fit your waist and the seat is made with a reinforced seam for extra stability. 
This is a FITTED pattern. If you would like them to fit more as a "long underwear" fit please size one full size up. Model is wearing a size medium and he has a 31.5 inch waist.
 👉 Always review size charts to ensure fit! Remember, every brand fits differently. Don't assume a certain type of fit based on a style name you recognize from a different brand.
👉 NOTE: Please be aware that these are not tailor made pants made to fit your exact body. This is a pattern and not all patterns fit all bodies. Please check measurements.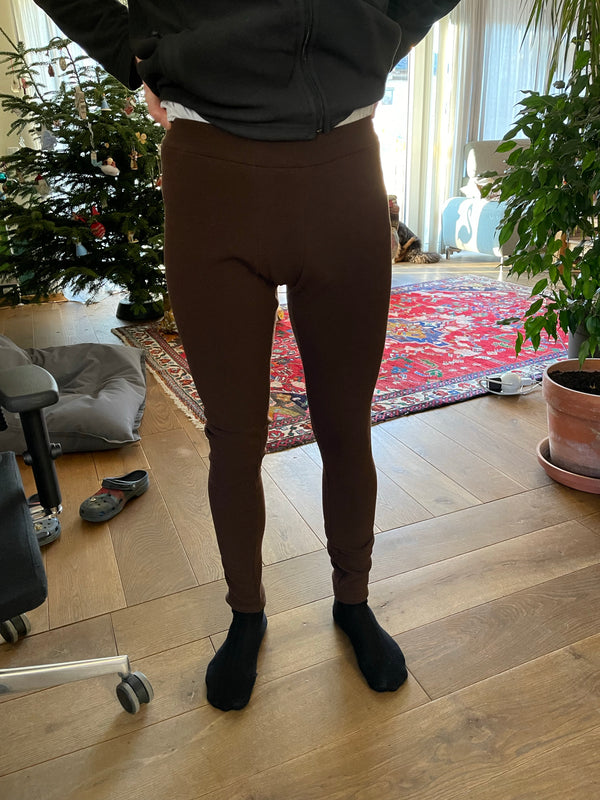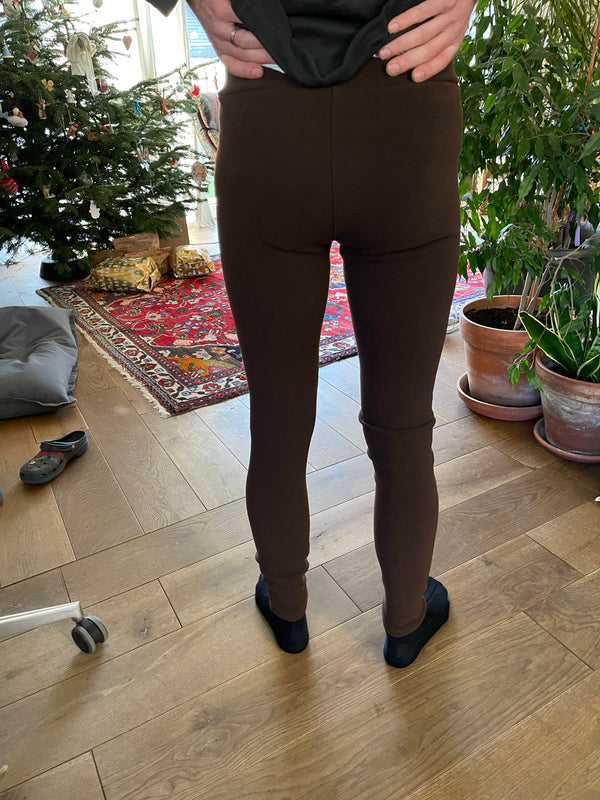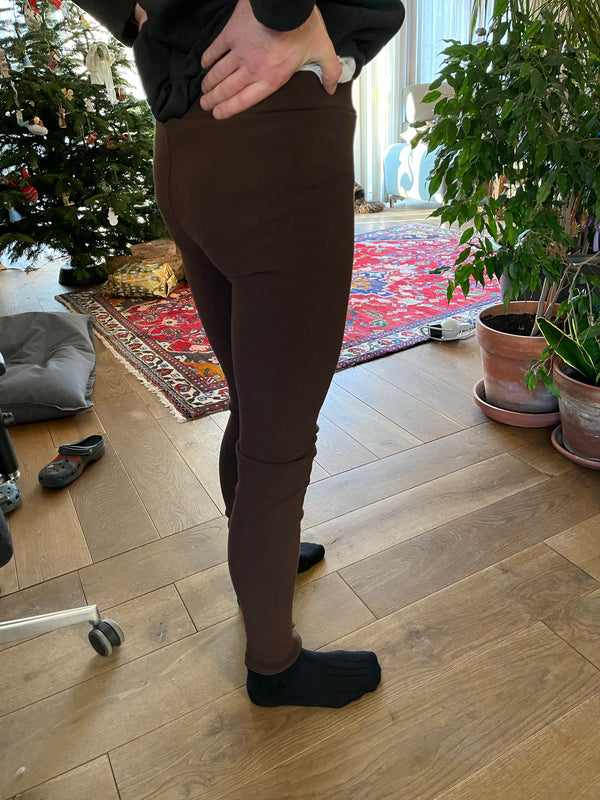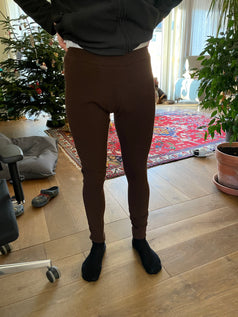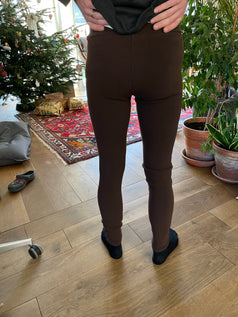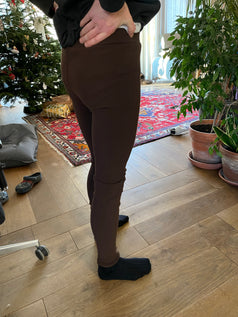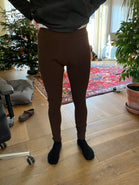 Custom Interlock: Adult Darted Fly Leggings
The HumBird Merino Interlock Collection: Made for EveryBody, EveryDay. A clothing line...
How to Order-Please read carefully to avoid ordering the wrong size.
STEP 1: Measure yourself
Take the following measurements:
Hip (at the widest part)
High Hip (at the hip bones)
Inseam
The measurement for the custom waistband is an extra measurement. Do NOT use your natural waist measurement for the custom waistband.
Mid Thigh
Fullest Calf
Be sure the tape measure is snug but not tight. Tape measure should not indent into the body.


STEP 2: Select Hip Size
Check size chart and pick the overall Hip size and style that best suit your measurements. Please note that model C was updated August 2021. Please check all 4 models (A-D) to determine which hip model and size fits you the best. The model A has the largest difference between high hip and full hip and the model D has the smallest difference.
STEP 3: Select Leg Size
Check the size chart and pick the leg size (mid thigh and full calf) that best matches your measurements. We will then blend your hip and leg measurements for a custom fit legging just for you.


STEP 4: Select Inseam
Inseam is measured from crotch to BOTTOM of your ankle bone for full length or from crotch to where you would like the legging to fall. Please make sure you measure and do not just go off of what you buy in jeans. Make sure to measure to just below your ankle bone.
Full length: 29.5"
Capri length: 18"
Short length: 8"
STEP 5: Pockets
There are 3 pocket options. A butt pocket that is made to fit most cell phones or half circle hip pockets. Half circle pockets are a patch pocket that runs from waistband seam to side seam and is sewn to the outside of the legging. The inseam half circle pockets are the same style as the SF joggers.
STEP 6: Rise
Front rise is approximately 11 inches and back rise approximately 15.5 inches. The back rise needs to be a MINIMUM of 2 inches taller than the front rise.
STEP 7: Waistband
Please measure your waist approximately where your desired rise falls (this is not your natural waist). The waistband will be custom made based on your measurement and is not cut at that measurement. The waistband is made to be snug and we do not recommend giving a smaller measurement than actually measured.


Handmade to order
From start to finish your order is handmade with the utmost care.
Small Business Model
HumBird is committed to a sustainable business model that focuses on responsibility to the future.
Fabrics Locally Created
EU Fabrics, Earth first, Animal first, Responsibly made
Community Driven
Interacting with our customers is the highlight of our day! Join our Facebook group.
1. Measure your waist right at your belly button. Please note that different legging patterns ask for different areas to be measured. For this pattern measure at the belly button.
Use this measurement to pick your size and enter this measurement for your custom waistband.
2. Choose your inseam. Please note that inseams are approximate and due to the stretch of the fabric tend to run longer on. We do not recommend adding more than your measured inseam. To measure inseam measure from crotch to just below the ankle bone wearing a pair of fitted underwear.