Custom Interlock: Cloth Diaper PANTS
The HumBird Merino Interlock Collection: Made for EveryBody, EveryDay. A clothing line that balances sustainable fabrics with comfort and aesthetics.

Turn around time for custom interlock is 2-4 weeks. This means it will ship, at the latest, 4 weeks from purchase date.
Pants are designed to be relaxed fit through the thigh with a taper to the ankle. Pants come in sizes from cloth diaper friendly through preteen. 
👉 Always review size charts to ensure fit! Remember, every brand fits differently. Don't assume a certain type of fit based on a style name you recognize from a different brand.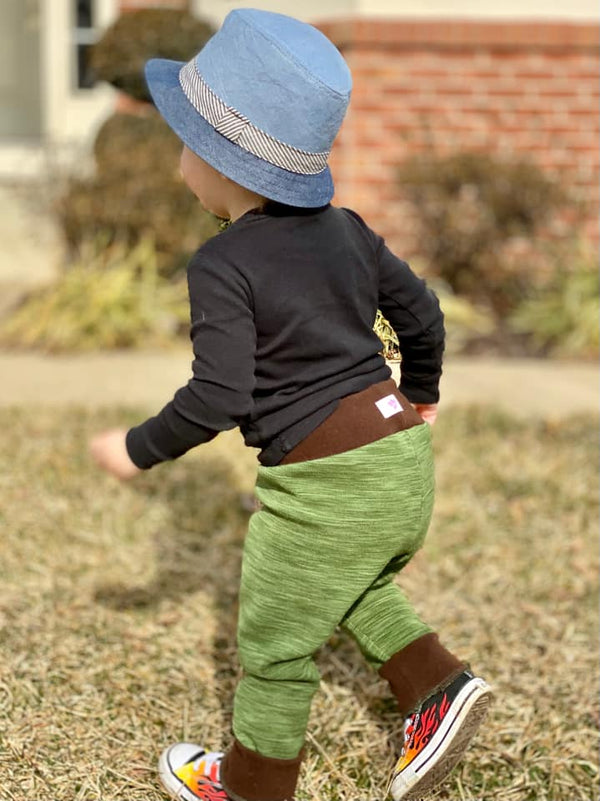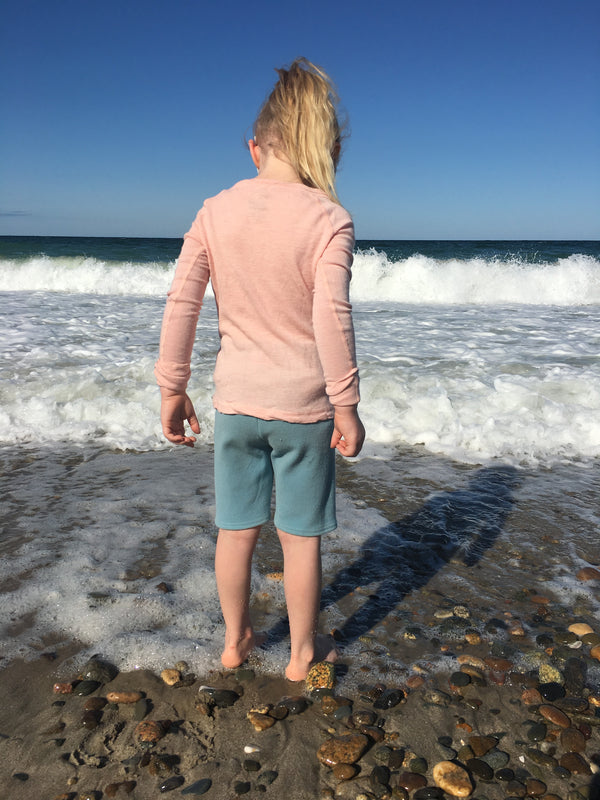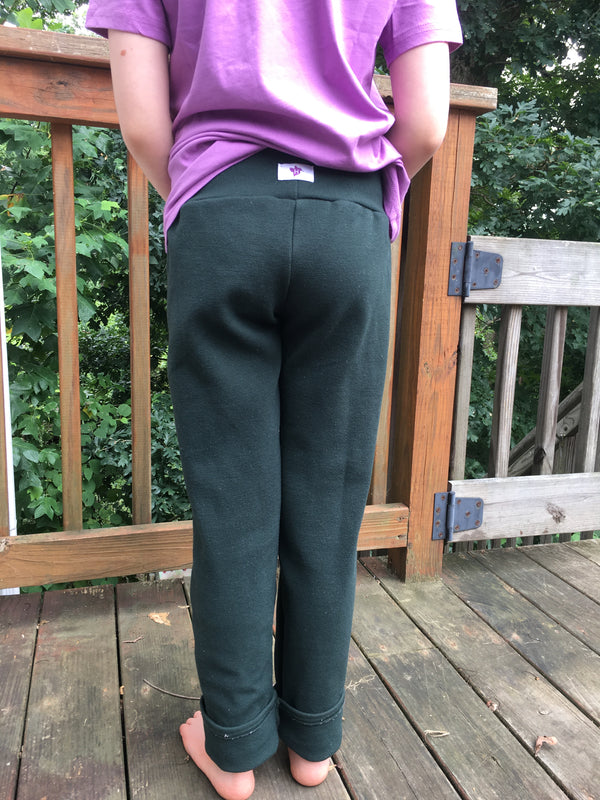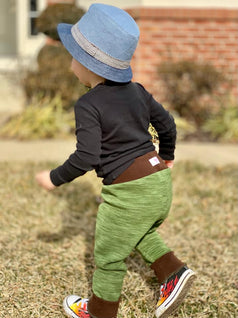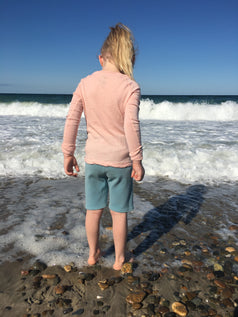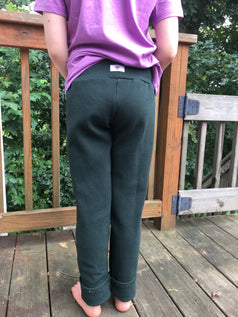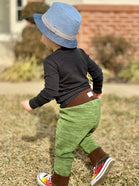 Custom Interlock: Cloth Diaper PANTS
The HumBird Merino Interlock Collection: Made for EveryBody, EveryDay. A clothing...
For best fit, take all measurements with baby wearing your biggest bulkiest diaper you will want to use with the cover.
If you prefer a roomier fit and near the end of one size, please size up.
The approximate ages are also hugely variable, since babies (and diapers) come in many sizes. Are you using a thinner day-time diaper, or heavy wetter night-time diaper? These all affect the sizing.
If you have any questions, join our Chat group and BST to talk to real parents using HumBird and see fit on real babies!
WAIST: Measure all the way around, above the diaper (not on the diaper).
THIGHS: Measure all the way around the thigh at its largest point.
INSEAM: Measure the inner leg from the lowest point of the diaper (or underwear) to the bottom of the ankle.
RISE: Measure from back top of the diaper, through the legs, to top front of the diaper and add 1 to 2 inches depending on your preference (this will be sure that the cover completely covers the diaper).
HIP: Hip is measured at the fullest part all the way around which is normally around the butt. HumBird size charts do not give a range for hips, instead they give a max hip. Why? Due to personal preferences what one person might deem too baggy another feels the fit is perfect. With a max hip you can determine for yourself what type of fit you like. The max hip will be a snug fit that should not be stretched. If your child measures the max hip for a size then it will not fit for much longer, therefore, we would recommend sizing up.
.
Handmade to order
From start to finish your order is handmade with the utmost care.
Small Business Model
HumBird is committed to a sustainable business model that focuses on responsibility to the future.
Fabrics Locally Created
EU Fabrics, Earth first, Animal first, Responsibly made
Community Driven
Interacting with our customers is the highlight of our day! Join our Facebook group.