Merino Jersey: Adult Bavarian Dress
Jersey opens every 8th of the month.
The HumBird Merino Jersey Collection: Made for EveryBody, EveryDay. A clothing line that balances sustainable fabrics with comfort and aesthetics.

Turn around time for custom jersey is 3-4 weeks. This means it will ship within approximately 4 weeks from purchase date. 
Perfection starts with our HumBird Bavaria Dress! This dress comes with a ruched waistband and compliments most body shapes. The Bavaria dress is inspired by a Bavarian dirndl. Details give this simple style lots of visual interest, while the ruched waistband gives you a fitted look. 
If you are in between sizes we recommend sizing down. This is the adult bavarian dress and has a fitted top, ruched waistband, pocket option, and gathered dress.
Remember, when measuring, where the bra you intend to wear with the item. Different bras will give different bust measurements. Please note that the extra length on the dress adds more fabric and therefore more weight. Due to this the length when worn will be typically longer than a flat lay. If you are ordering ankle length we recommend allowing a couple inches of "weight length" so it is not too long.
Please note that the pocket edition does add extra fabric at the hips. This is due to the fact that pockets are made of fabric and therefore add extra where they are located. If you do not like this please do not add pockets.
Bodice options:
Standard: underarm seam to waistband approximately 5 inches
Tall: underarm seam to waistband approximately 6.5 inches
Length of Skirt:
Top of waistband to hem approximately 28"  (therefore if you would like the total length from from underarm to hem add 28" to the bodice chosen)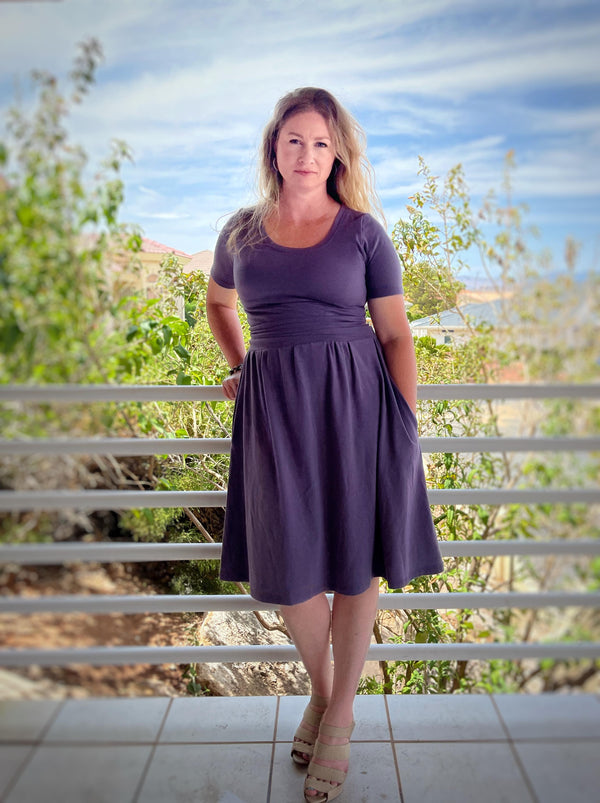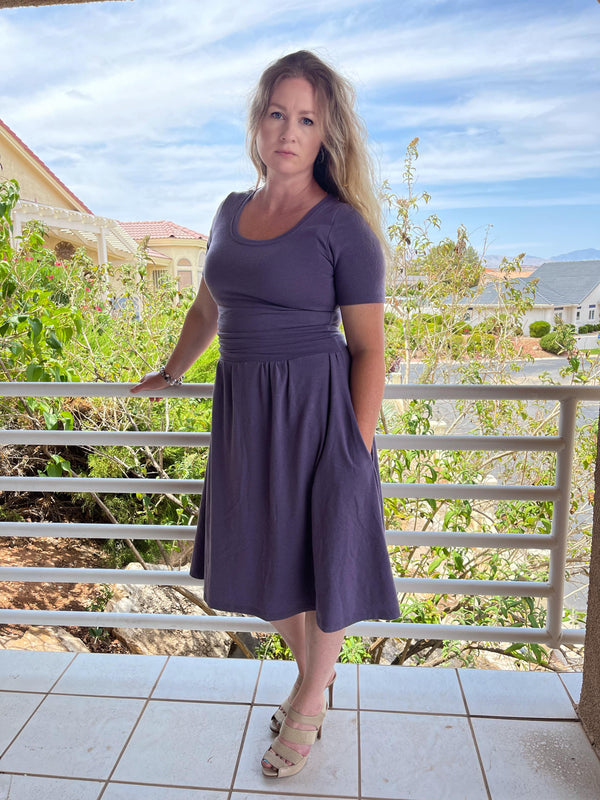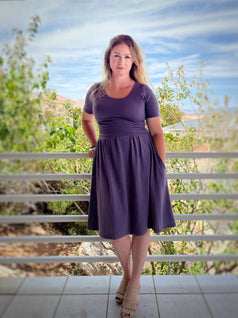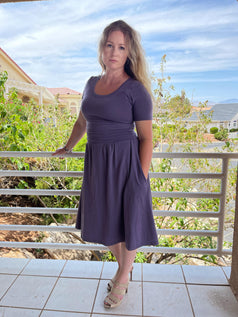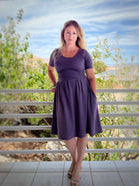 Merino Jersey: Adult Bavarian Dress
The HumBird Merino Jersey Collection: Made for EveryBody, EveryDay. A clothing...
Please measure wearing the bra you are most likely to wear when using this shirt. Be aware that different bras will give different chest measurements. When taking your measurements it is helpful to do it with a friend. Measure with only a bra and underwear on, stand relaxed with feet slightly apart (how you would naturally stand).
The lighter weight the fabric the more flowy the top. Different fabrics will have a different drape.
Handmade to order
From start to finish your order is handmade with the utmost care.
Small Business Model
HumBird is committed to a sustainable business model that focuses on responsibility to the future.
Fabrics Locally Created
EU Fabrics, Earth first, Animal first, Responsibly made
Community Driven
Interacting with our customers is the highlight of our day! Join our Facebook group.