Hemp Fitted Diapers
Sold out
This is not your ordinary diaper. Made with super absorbent 55% hemp and 45% bamboo. The bamboo helps keep the hemp soft and to avoid crunchy diapers like hemp-cotton mixes tend to become. Diapers are currently made without an outside HumBird tag sewn on.
Currently in stock with white snaps and serging.
Diapers have a 3 snap adjustable rise for 4 different rise setting to get the right fitting for your baby. It is not waterproof and needs to be used with a cover.
Inserts of sizes 2, 3, and toddler are three layer hemp-bamboo with one that attaches to the diaper with snaps and one smaller insert to use a booster where needed (based on where your child tends to wet). The diaper itself is made of 2 layers of 55% hemp 45% bamboo.
All sizes come with 2 inserts that are 3 layers each.
Size 1 Fits from ca. 8-20 pounds. 
Size 2 Fits from ca. 10/12 to 35 pounds. (inserts one 39cm x 10cm, one 35cm x 10cm)
Size 3 Fits from ca. 15 to 40+ pounds. (inserts one 39cm x 11.5cm, one 35cm x 11.5cm)
These diapers  are handmade by me in my studio and not outsourced. This means that you might see purple sewing dots or blue/yellow/white chalk lines on your diaper when purchased. These will wash out and are not flaws rather proof of the handmade process. This is not your ordinary diaper.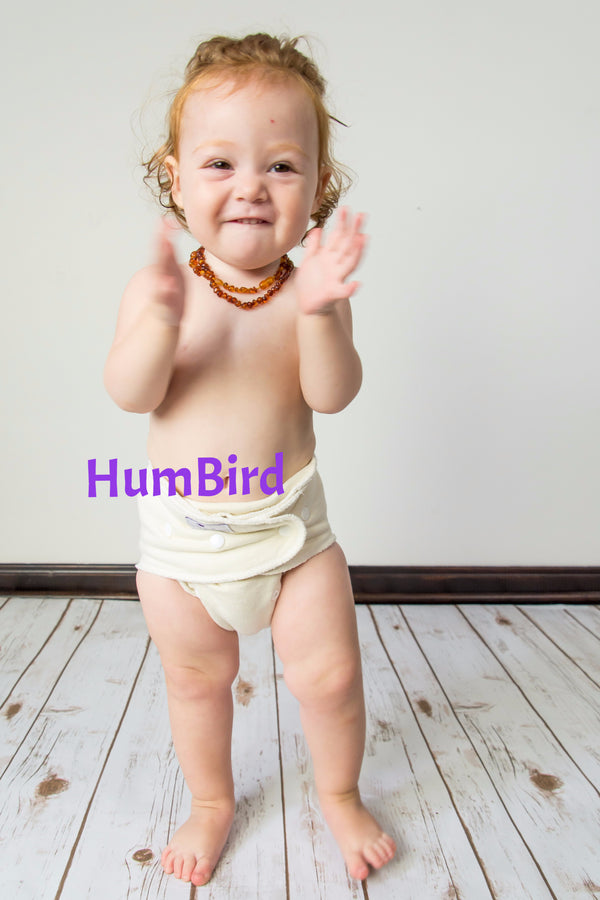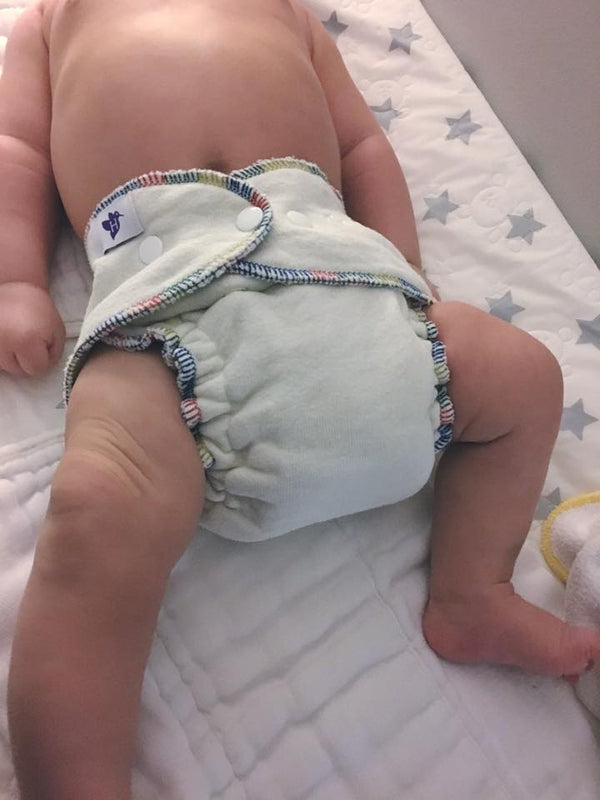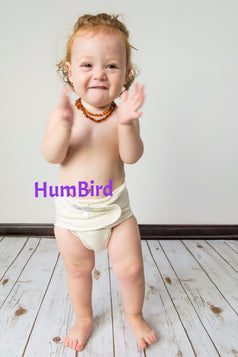 Handmade to order
From start to finish your order is handmade with the utmost care.
Small Business Model
HumBird is committed to a sustainable business model that focuses on responsibility to the future.
Fabrics Locally Created
EU Fabrics, Earth first, Animal first, Responsibly made
Community Driven
Interacting with our customers is the highlight of our day! Join our Facebook group.