Custom interlock: DIAPER COVERS/WOOL SOAKERS
A traditional wool soaker. Order these Diaper Covers, made from merino wool and spandex interlock to provide superior protection. You can customize it to fit your child. Stretchy and soft and so many colours plus naturally breathable that keeps your baby dry and comfortable. 
Diaper covers come in 3 styles. The OF style has a wider crotch than both the F1 and F2 covers to give more coverage on larger diapers. The F1 and F2 both have the same narrower crotch but they have different sized leg bands. The F1 has tighter leg bands than the F2 for those with smaller leg circumference.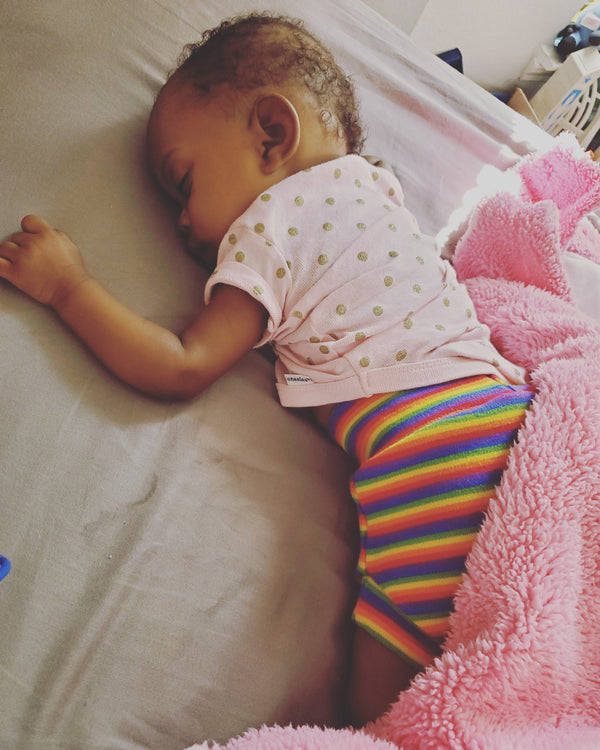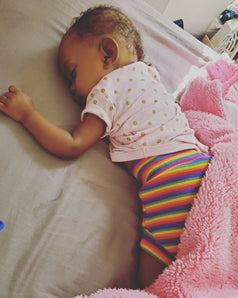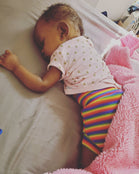 Custom interlock: DIAPER COVERS/WOOL SOAKERS
A traditional wool soaker. Order these Diaper Covers, made from...
For best fit, take all measurements with baby wearing your biggest bulkiest diaper you will want to use with the cover.
If you prefer a roomier fit and near the end of one size, please size up.
The approximate ages are also hugely variable, since babies (and diapers) come in many sizes. Are you using a thinner day-time diaper, or heavy wetter night-time diaper? These all affect the sizing.
If you have any questions, join our Chat group and BST to talk to real parents using HumBird and see fit on real babies!
WAIST: Measure all the way around, above the diaper (not on the diaper).
THIGHS: Measure all the way around the thigh at its largest point.
RISE: Measure from back top of the diaper, through the legs, to top front of the diaper and add 1 to 2 inches depending on your preference (this will be sure that the cover completely covers the diaper).
HIP: Hip is measured at the fullest part all the way around which is normally around the butt. HumBird size charts do not give a range for hips, instead they give a max hip. Why? Due to personal preferences what one person might deem too baggy another feels the fit is perfect. With a max hip you can determine for yourself what type of fit you like. The max hip will be a snug fit that should not be stretched. If your child measures the max hip for a size then it will not fit for much longer, therefore, we would recommend sizing up.
Handmade to order
From start to finish your order is handmade with the utmost care.
Small Business Model
HumBird is committed to a sustainable business model that focuses on responsibility to the future.
Fabrics Locally Created
EU Fabrics, Earth first, Animal first, Responsibly made
Community Driven
Interacting with our customers is the highlight of our day! Join our Facebook group.