Merino Jersey: Double Overlap Bra
For measuring and sizing advice please click on the size and fit guide then how to measure tab.
The double overlap bra offers the most coverage and support outside of a sport style bra. It folds down easily for nursing and can be worn for both nursing and non-nursing persons. We recommend this bra for those looking for the most support in a separated cup style bra. 
We have a group of bras traveling through Europe and the USA if you are interested in trying one on before ordering. Please join the HumBird BST and find the featured post to learn more and sign up.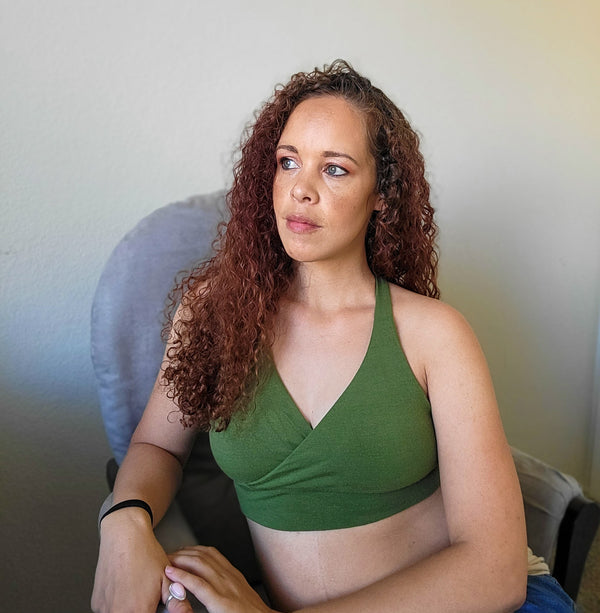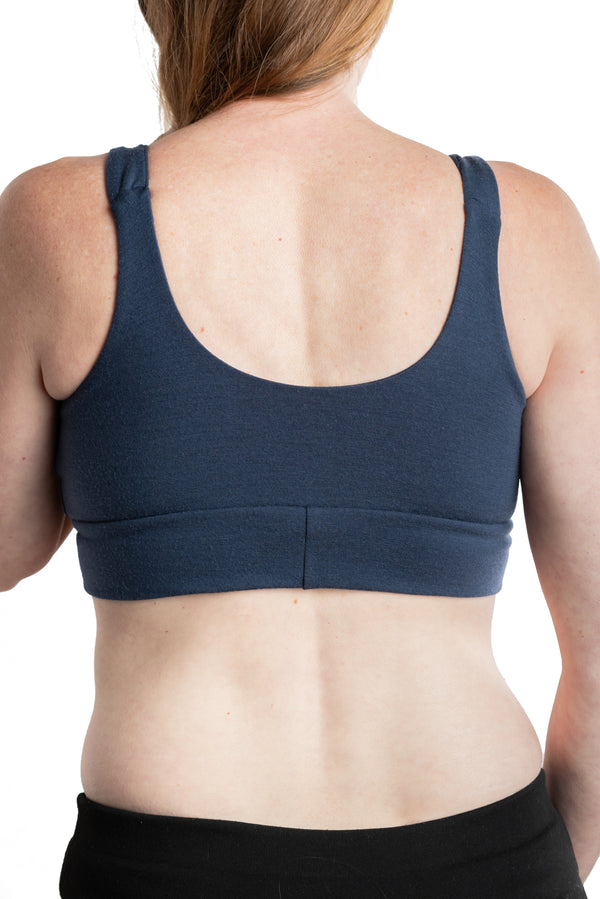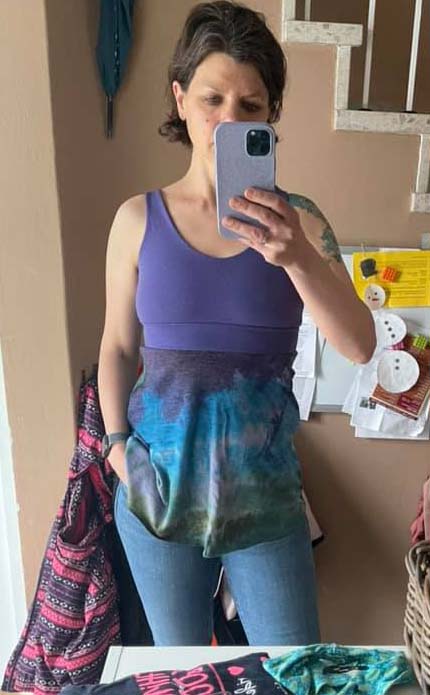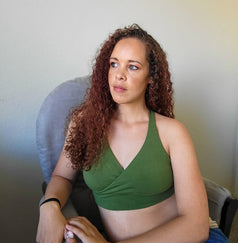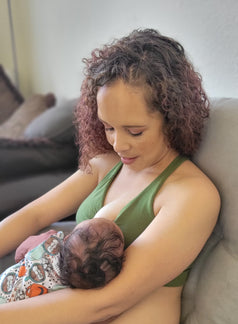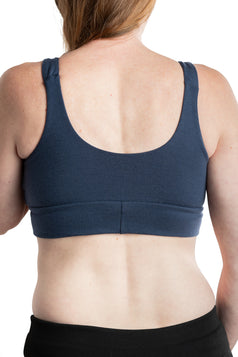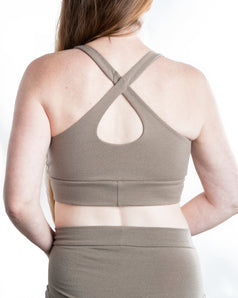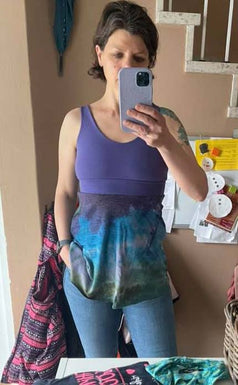 Merino Jersey: Double Overlap Bra
For measuring and sizing advice please click on the size...
Please note the cross back strap lengths have been adjusted to be more in line with the straight back. As of April 1, 2023 they are 2cm shorter.
How to measure:
1. Measure your full bust to choose the BRA size. (XXS through XXXL). Please be aware that different body shapes wear will make the bra fit somewhat differently. I suggest buying the size you measure into (unless you know you prefer it a bit snugger or looser) and then deciding after wearing it if you would like to buy a different size. For the full bust I measure without a bra and pull the tape measure snug enough that nipples are flat.
2. Measure under the bust as follows for the BAND size. For the band size please put the tape measure very firmly against your skin and pull it TIGHT right under your breast. For medium bra we recommend a band size 4 or smaller, for large size 5 or smaller, XL 6 or smaller.
3. Measure your underbust again to help choose cup size. For the underbust do not pull the tape measure tight (like the for the band) just let it rest on your skin.
4. Pick your cup size by subtracting the underbust from the full bust measurement. Remember that bra fit is very personal and these are only recommendations.
5. We do not recommend changing the bra strap lengths until after you have worn one and decide based on your personal preference.
Handmade to order
From start to finish your order is handmade with the utmost care.
Small Business Model
HumBird is committed to a sustainable business model that focuses on responsibility to the future.
Fabrics Locally Created
EU Fabrics, Earth first, Animal first, Responsibly made
Community Driven
Interacting with our customers is the highlight of our day! Join our Facebook group.