Custom Interlock: Adult Casual Joggers
The HumBird Merino Interlock Collection: Made for EveryBody, EveryDay. A clothing line that balances sustainable fabrics with comfort and aesthetics.

Turn around time for custom interlock is 2-4 weeks. This means it will ship, at the latest, 4 weeks from purchase date.
The Casual Joggers are your new adventure essential. For hiking or commercial fishing, these joggers have you covered. They have a modern cut that is looser in the hip/thigh and tapers to the ankle. These are beloved for hiking in the alps, and by commercial fisherpeople in Alaska. They are made with the finest attention to detail and the crotch seam and inner leg seams are reinforced, in-seam pockets come standard, and the waistband is made custom to fit your measurements. This pattern is great for very straight body types (high hip and low hip the same).
👉 NOTE: Please be aware that these are not tailor made pants made to fit your exact body. This is a pattern and not all patterns fit all bodies. Please check measurements. 
Also note that different colours react differently to the wool. This means that some will be "softer" and some will have differences in "stretch". This is normal and not a flaw. This means that different colours may fit slightly different than other colours.
To see swatches of the colours please join the HumBird BST and Chat on facebook and do a search for the colour.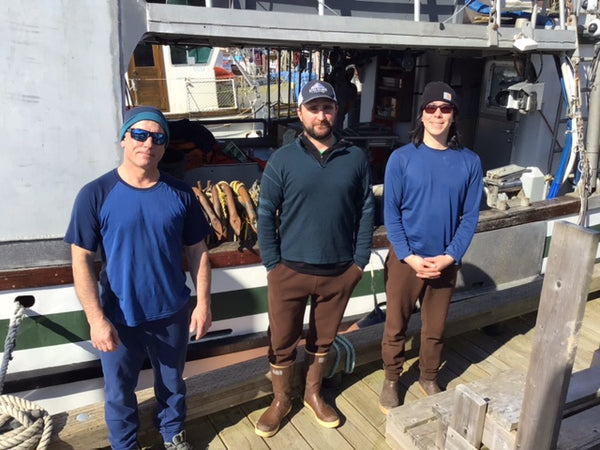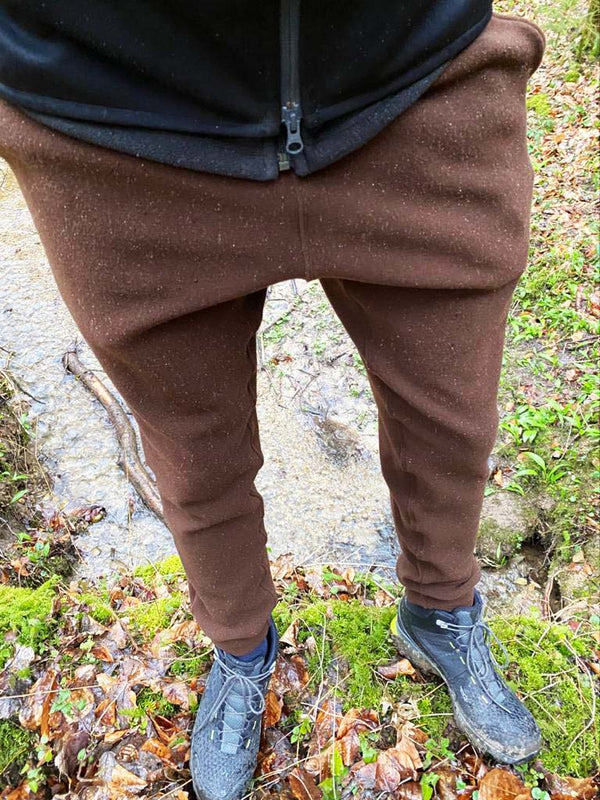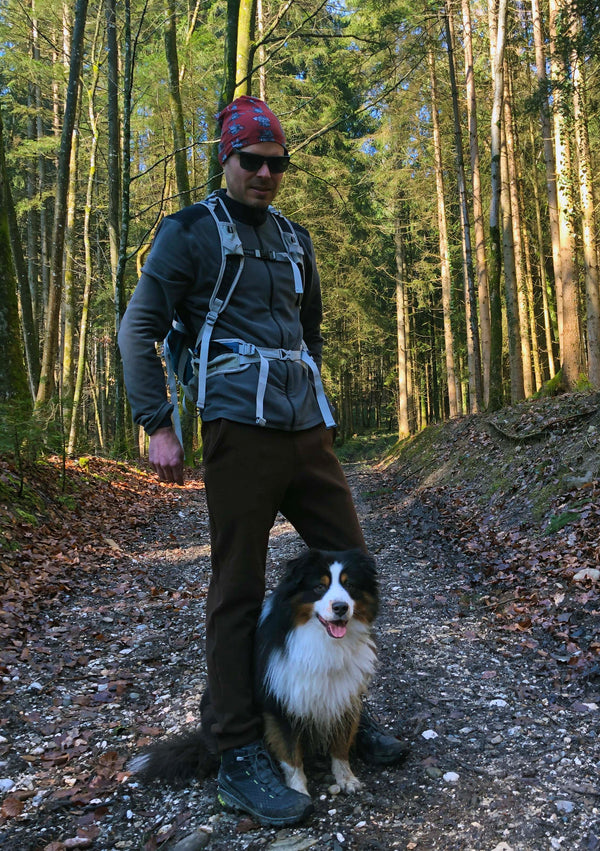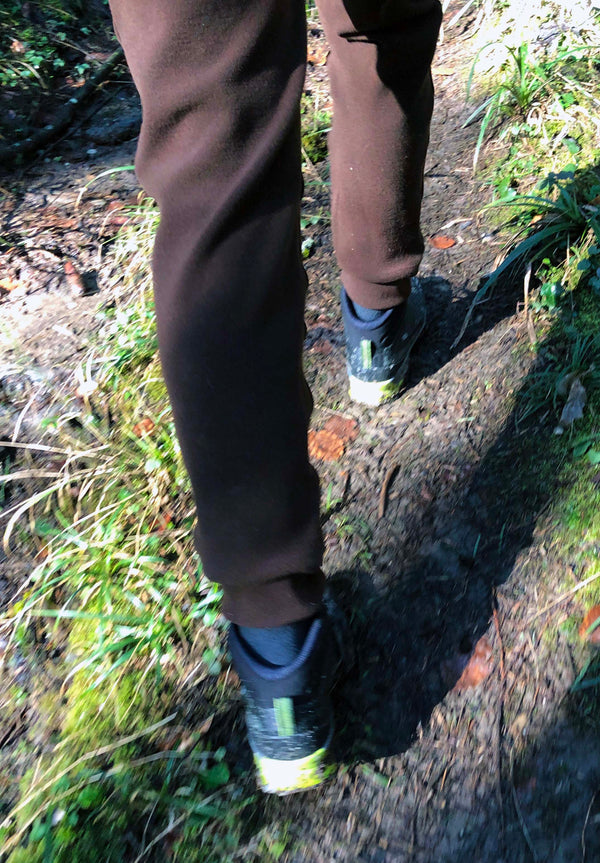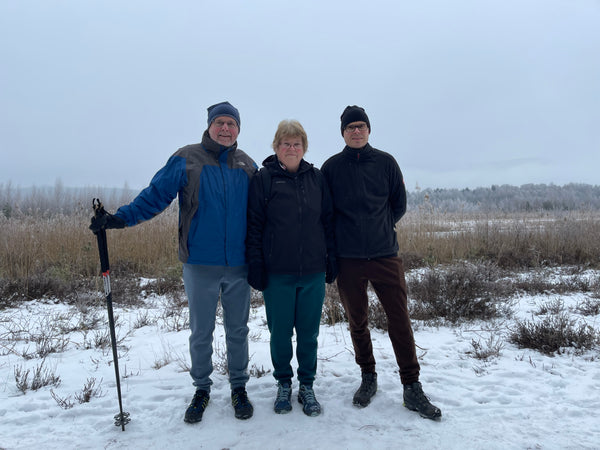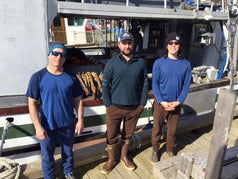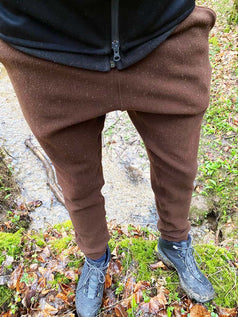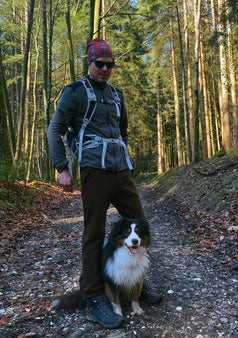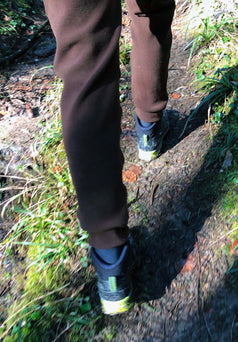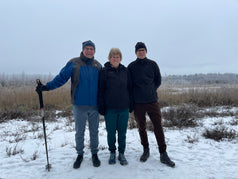 Custom Interlock: Adult Casual Joggers
The HumBird Merino Interlock Collection: Made for EveryBody, EveryDay. A clothing...
How to Order-Please read carefully to avoid ordering the wrong size.


STEP 1: Measure yourself
Take the following measurements:
High Hip (at the hip bones) USED TO DETERMINE THE CUSTOM WAISTBAND
Natural Waist USED TO DETERMINE SIZE
Seat (widest part across the buttocks) USED TO DETERMINE SIZE
"Inside leg" - the inside leg that you measure will not be the inseam the joggers are cut at. Please read step 3 on how to measure your inside leg. USED TO DETERMINE SIZE
Be sure the tape measure is snug but not tight. Tape measure should not indent into the body.
STEP 2: Select Pant Size
Check size chart and pick the overall pant size that best suit your measurements.
STEP 3: Select Inseam
Use the measurement of the bodies inside leg, measured from crotch straight down to the floor (not against the leg). Please make sure you measure and do not just go off of what you buy in jeans. Pick inseam 1, 2, or 3.
Markus, the model in the picture, is wearing a size 38 with a 2 inseam. He is 183 cm tall and has an crotch to floor measurement of 82. He could have gone with the inseam 3 version but wearing the joggers hiking the extra length was not needed and would have been more a hindrance with hiking so we made an inseam 2.
STEP 4: Pockets
Pockets are included and are sewn as inseam pockets made of cotton Lycra or MxT to reduce bulk.
STEP 5: Custom Waistband measurement
Waistband for casual joggers is measured at the high hip (hip bones). The waistband is wool with an elastic band inside.
Handmade to order
From start to finish your order is handmade with the utmost care.
Small Business Model
HumBird is committed to a sustainable business model that focuses on responsibility to the future.
Fabrics Locally Created
EU Fabrics, Earth first, Animal first, Responsibly made
Community Driven
Interacting with our customers is the highlight of our day! Join our Facebook group.